The Historic Barn and Farm Foundation is a non-profit organization dedicated to providing educational resources for the long-term preservation, protection, and documentation of historic barns in Pennsylvania, and the agricultural heritage of the Commonwealth. The HBFF Archive is an on-going barn survey database compiled to facilitate the documentation and research of Pennsylvania's barns and farm structures.
Pennsylvania is fortunate to have a strong agrarian history. Integral to the story of the state's flourishing fertile fields that were cleared and cultivated for many centuries and remain productive to this day is the role the sturdy barns played in the settling and use of our farmland. Pennsylvania is one of the few states that has a style of barn architecture that bears its name. Many types can be found across the Commonwealth, ranging from stone and log barns to immense, later-built frame examples. A familiar silhouette on any farm's horizon here in Pennsylvania, barn architecture that is exhibited on individual farmsteads is as varied as the heritage of the brave and resilient farmers who settled the diverse regions of our Commonwealth's early frontier. The timbers and stones taken from the cleared land and their hard labor created long-standing storage buildings that provided a safe haven for harvested crops and hungry livestock with each generation. Today, many of these symbols of our agrarian past are being threatened by demolition and neglect. Too often the weather-worn historic barns are razed to make way for "progress" and part of our heritage is lost forever.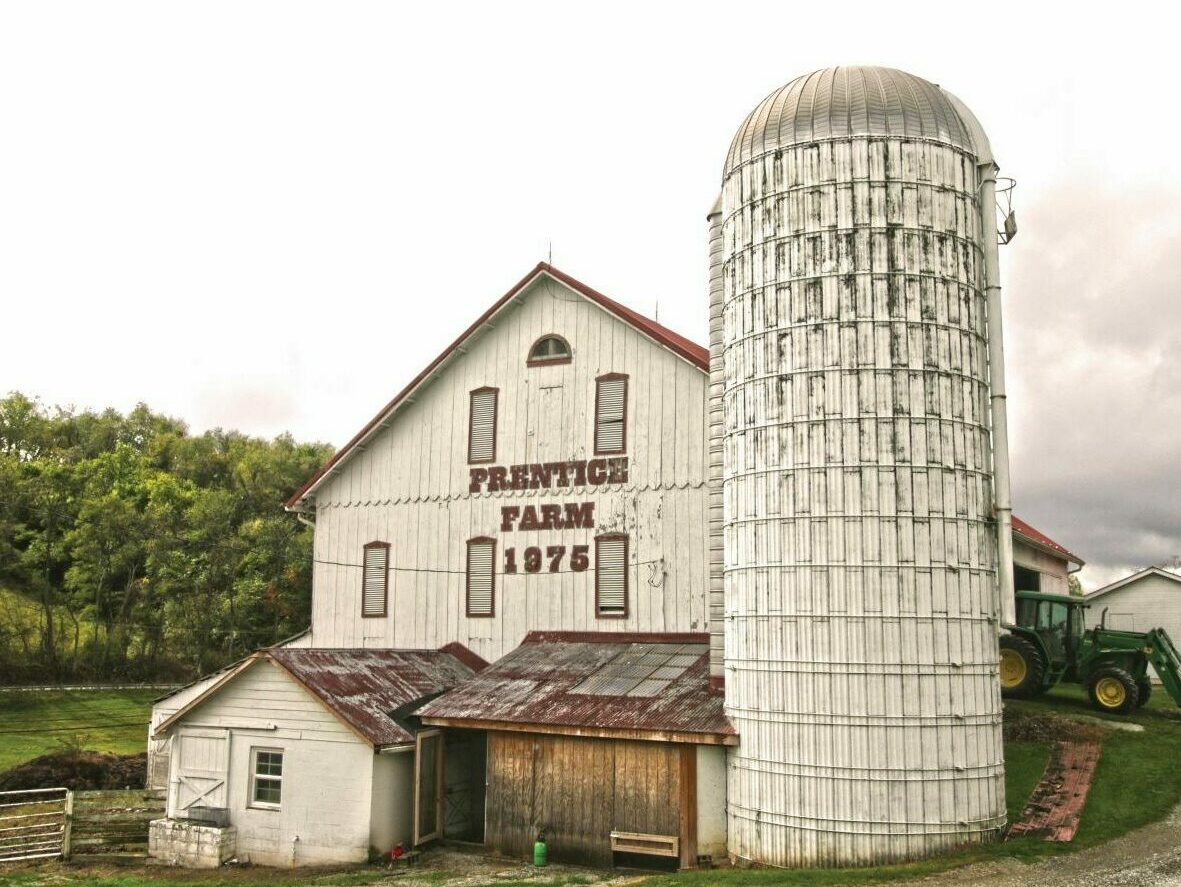 A group of enthusiastic people are working to preserve and protect these icons of Pennsylvania's picturesque farms. Our goal is to educate property owners and people everywhere about the superb treasure we have on our landscapes. We need to build a network of folks interested in keeping barns that were built before 1960 standing on their original foundations. We also need to create an inventory of the kind of barns that remain on Pennsylvania's farms, their locations, and provide a reason to keep them as part of the integral farm operation. They can also serve as a means of helping local economies through agri-tourism.
Contact Us
For more information about HBFF, please contact us at.
HBFF, 22 Luckenbill Rd, Kutztown, PA 19530
To become a member or renew your membership, please send your payment to HBFF Secretary, Douglas Rotondo, 2932 Woodlyn Avenue, Norristown PA 19403. A membership form is available here.